Welcome to Hellfire's music page.  Here you will find several projects
that were created

@ Hellfire Studios a.k.a. Hellz Kitchen

, including albums
by Hellfire himself along with his partner and MC, Surg!  Please enjoy!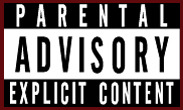 Alamaj - Heat Series Pt 2
Heat Series Pt 2
Recorded, Arranged, Mixed & Mastered
by Hellfire @Hellfire Studios!